Want to Get in on the action?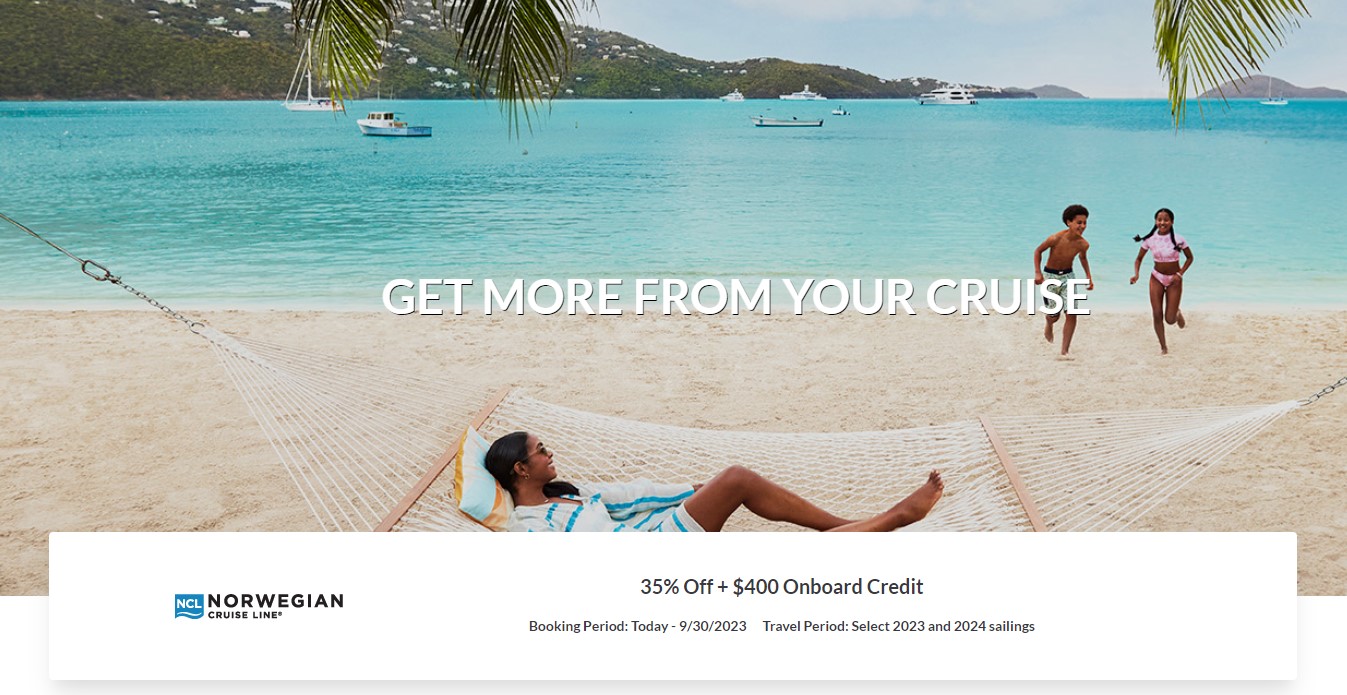 35% Off + $400 Onboard Credit
Booking Period: Today –
9/30/2023
Travel Period:
Select 2023 and 2024 sailings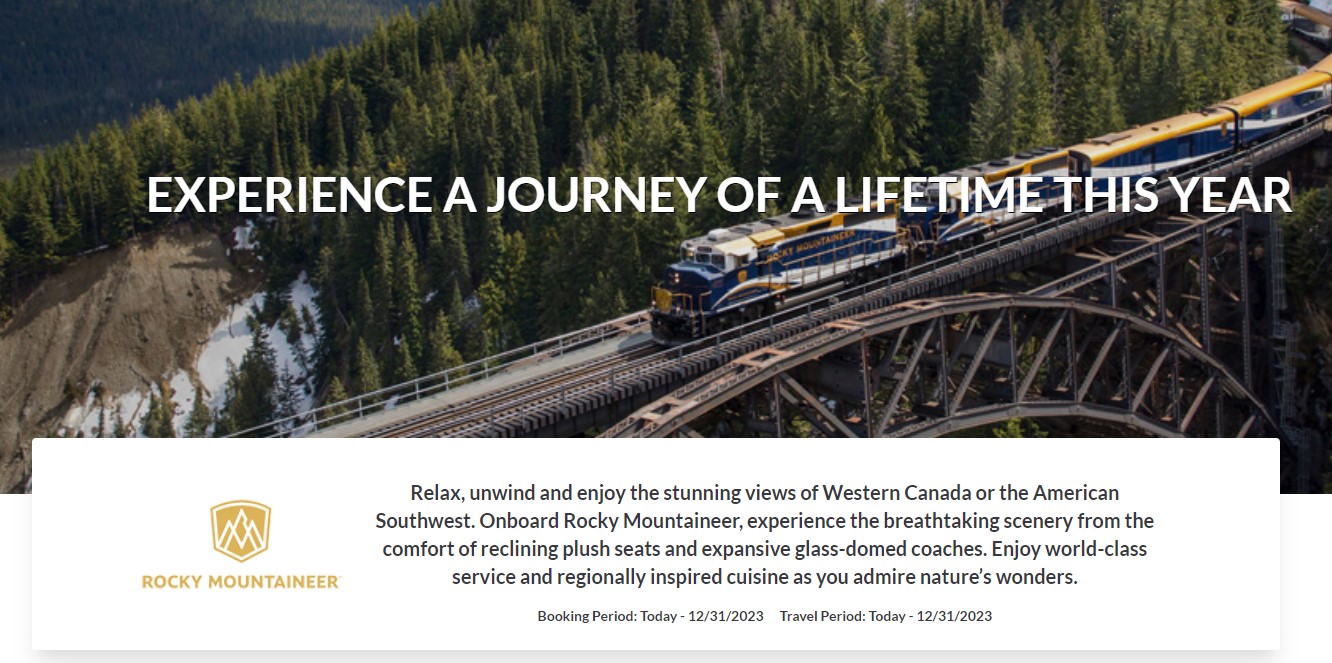 Relax, unwind and enjoy the stunning views of Western Canada or the American Southwest. Onboard Rocky Mountaineer, experience the breathtaking scenery from the comfort of reclining plush seats and expansive glass-domed coaches.
Booking Period: Today –
12/31/2023
Travel Period:
Today – 12/31/2023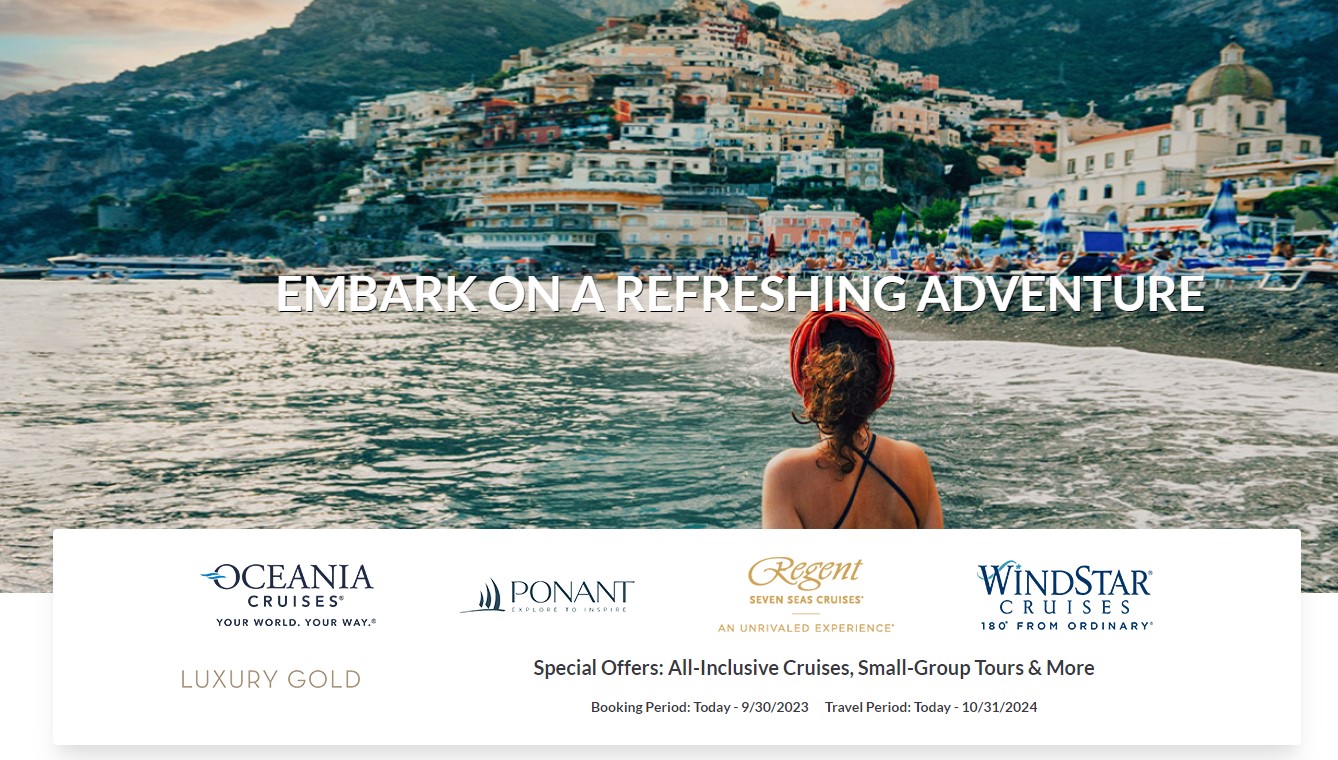 Special Offers: All-Inclusive Cruises, Small-Group Tours & More
Booking Period: Today –
9/30/2023
Travel Period:
Today – 10/31/2024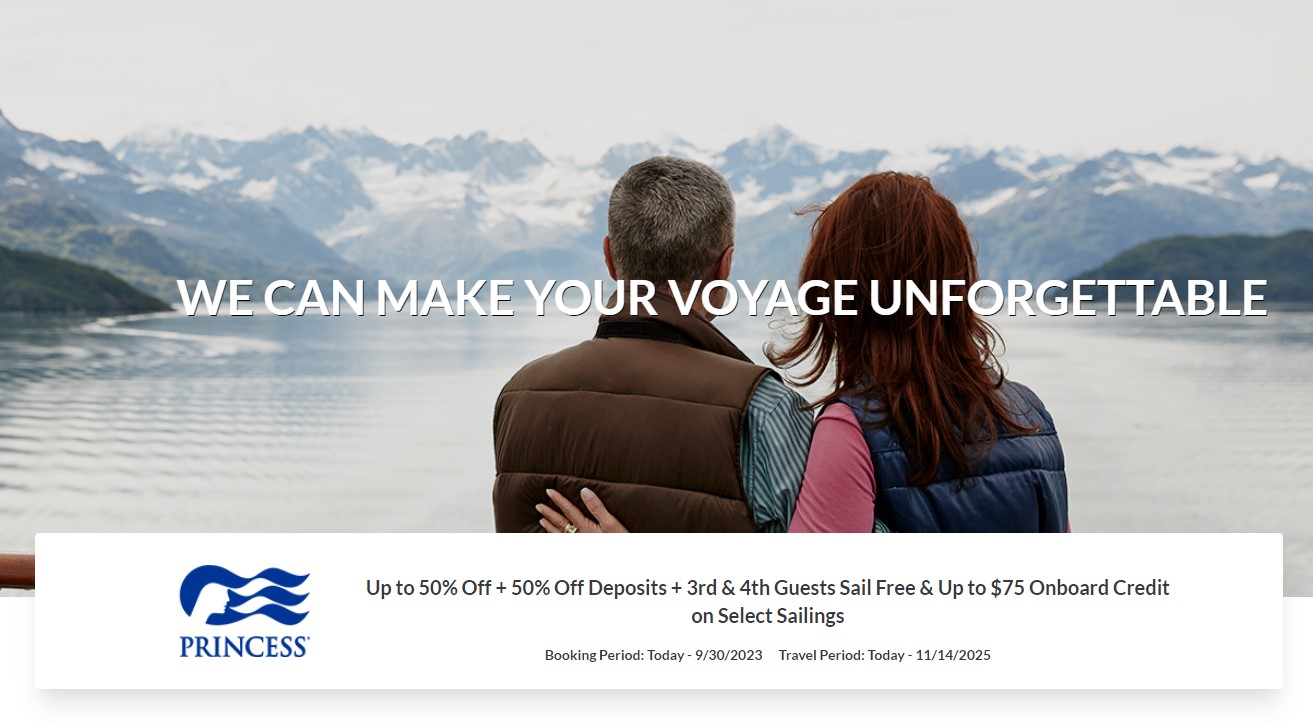 Up to 50% Off + 50% Off Deposits + 3rd & 4th Guests Sail Free & Up to $75 Onboard Credit on Select Sailings
Booking Period: Today –
9/30/2023
Travel Period:
Today – 11/14/2025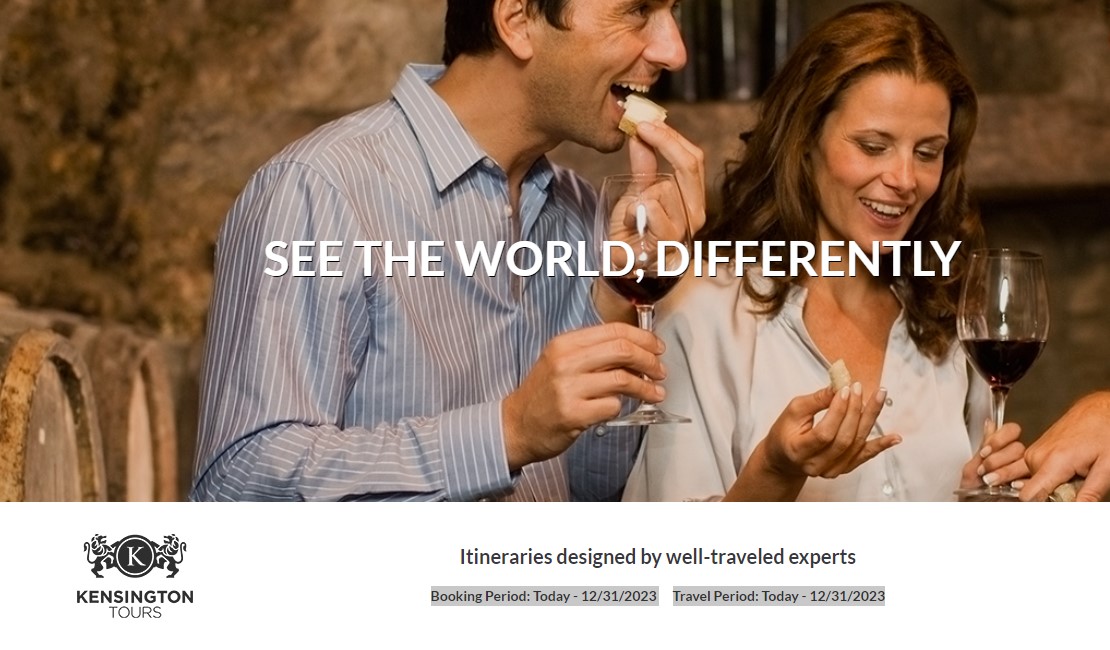 Itineraries designed by well-traveled experts
Booking Period: Today –
12/31/2023
Travel Period:
Today – 12/31/2023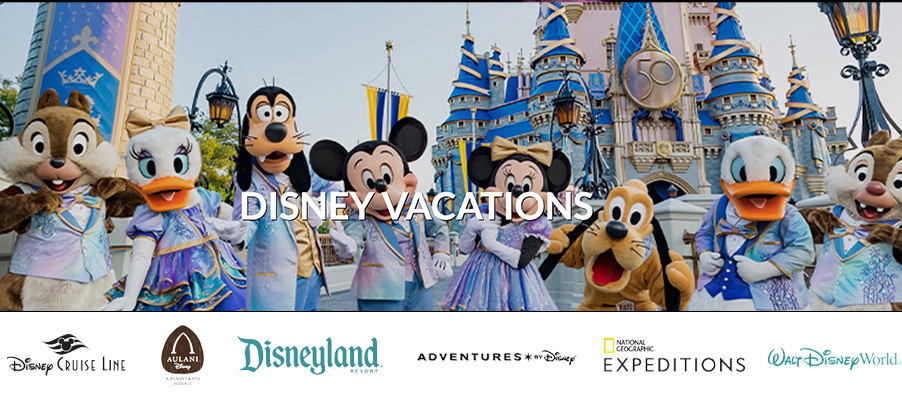 Travel Agents | Disney Vacations
Booking Period: Today – 12/31/2023
Travel Period: Today – 12/31/2024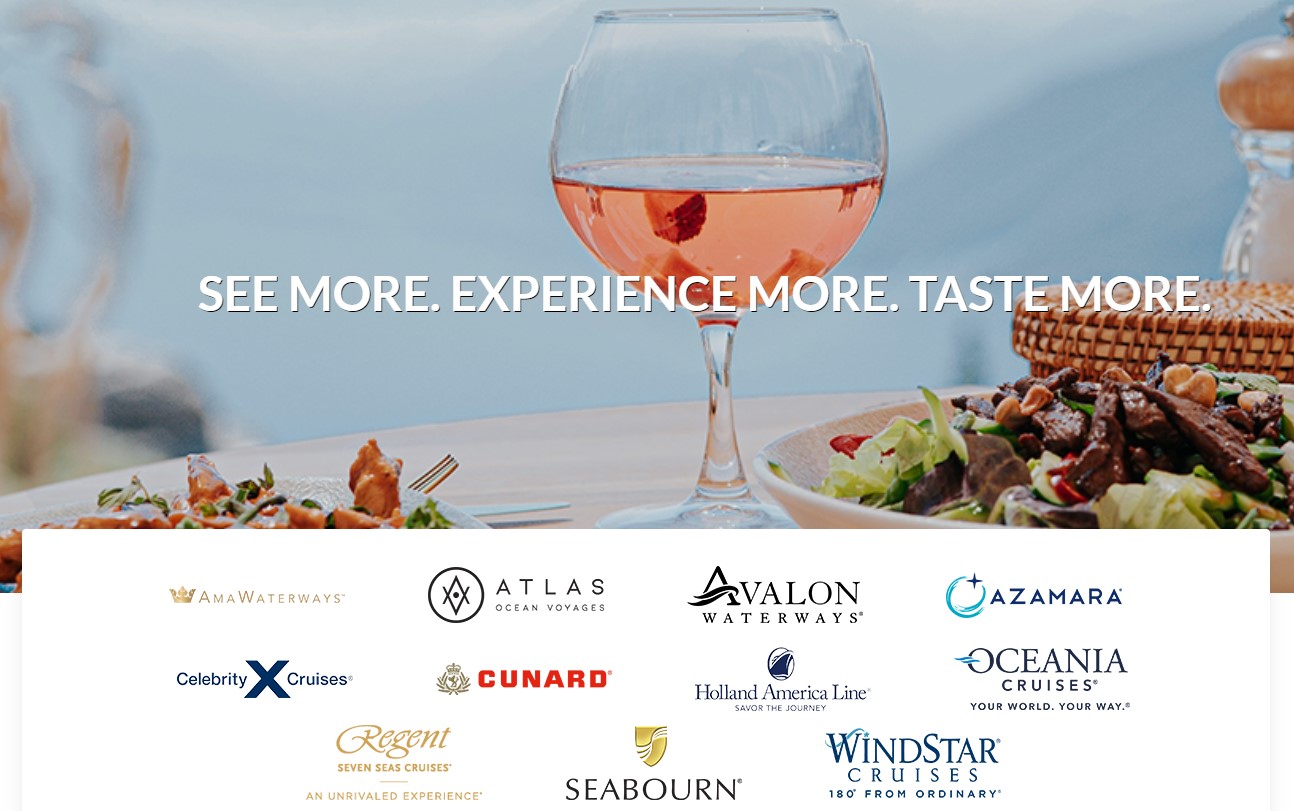 Multiple Offers
Introducing the 2023 – 2024 Culinary Collection
Booking Period: Today –
9/30/2024
Travel Period:
2023 – 2024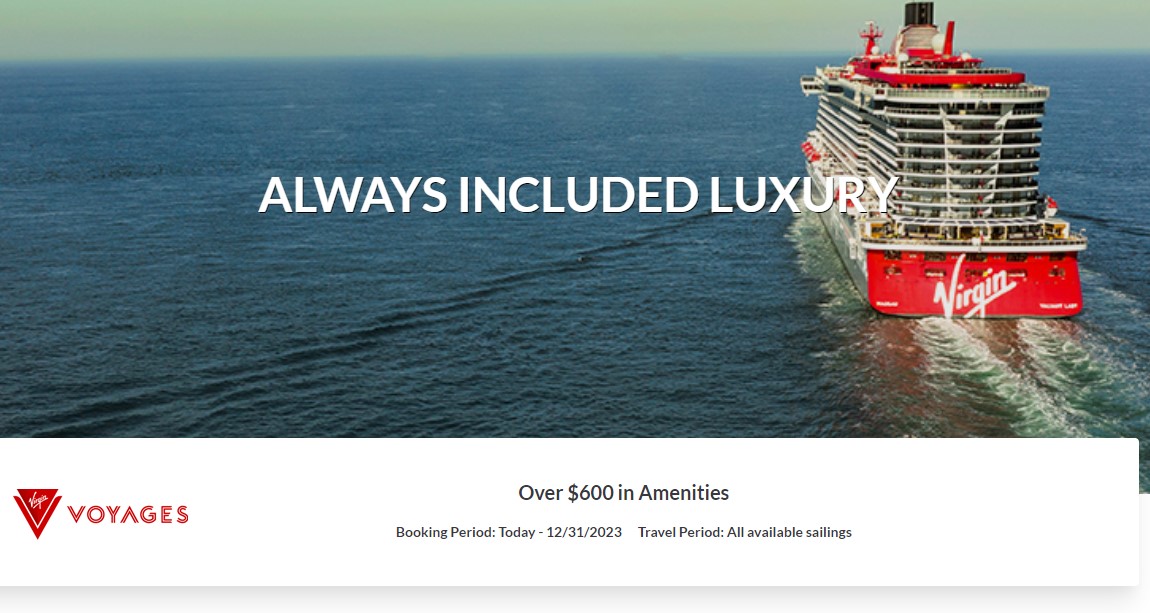 Over $600 in Amenities
Booking Period: Today –
12/31/2023
Travel Period:
All available sailings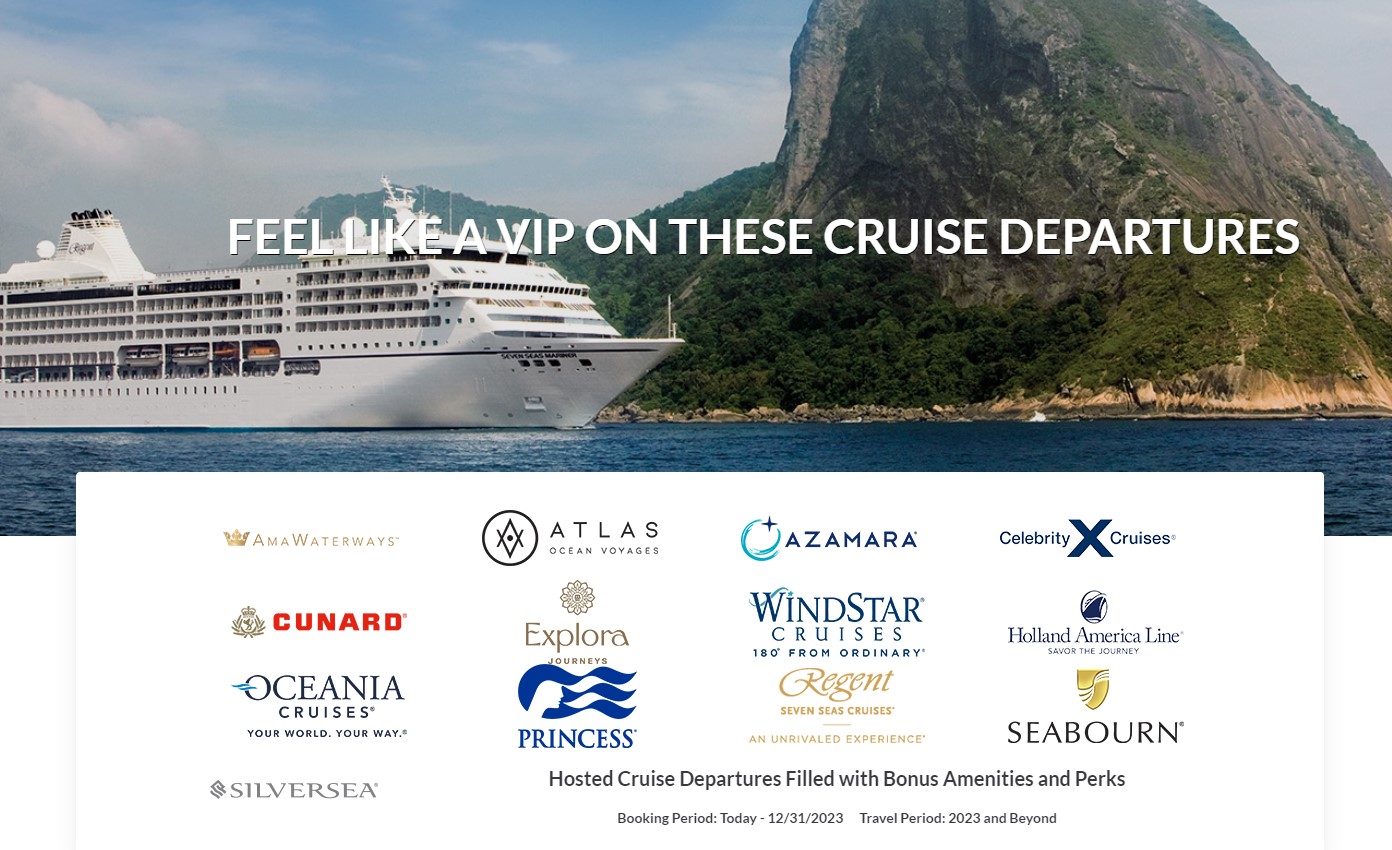 Hosted Cruise Departures Filled with Bonus Amenities and Perks
Booking Period: Today –
12/31/2023
Travel Period:
2023 and Beyond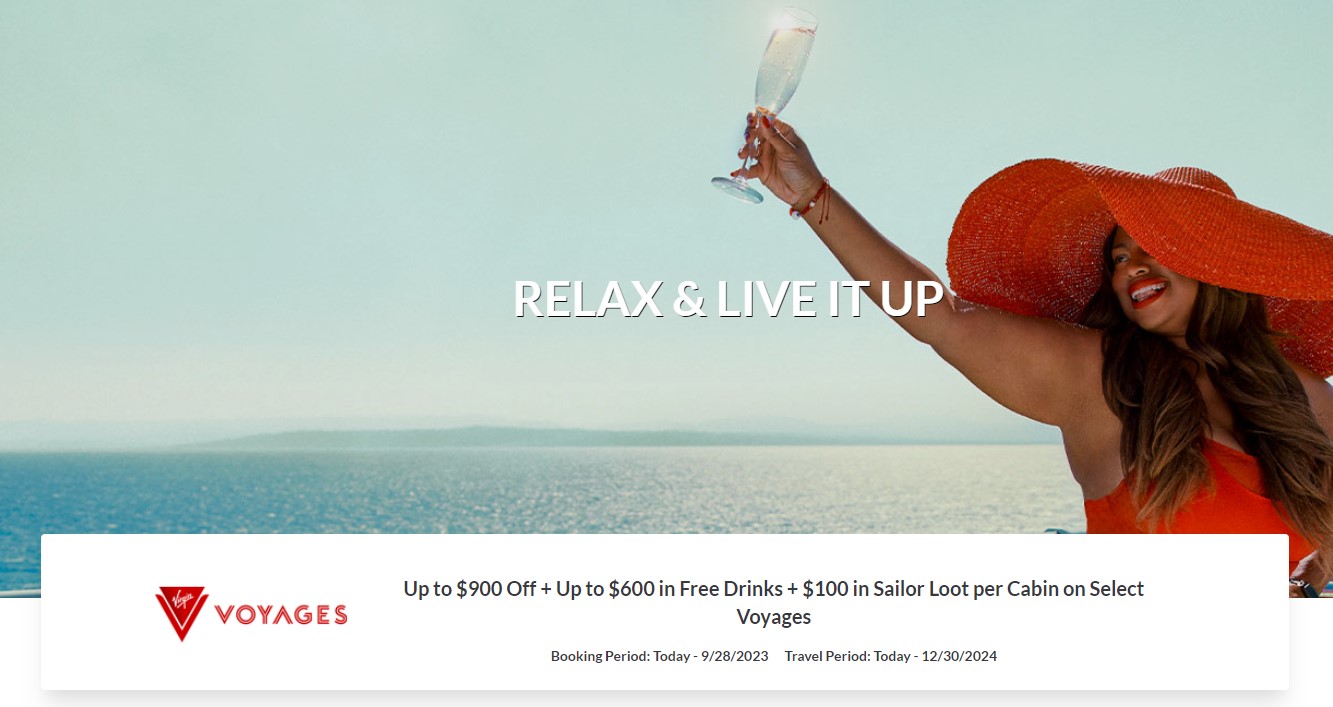 Up to $900 Off + Up to $600 in Free Drinks + $100 in Sailor Loot per Cabin on Select Voyages
Booking Period: Today –
9/28/2023
Travel Period:
Today – 12/30/2024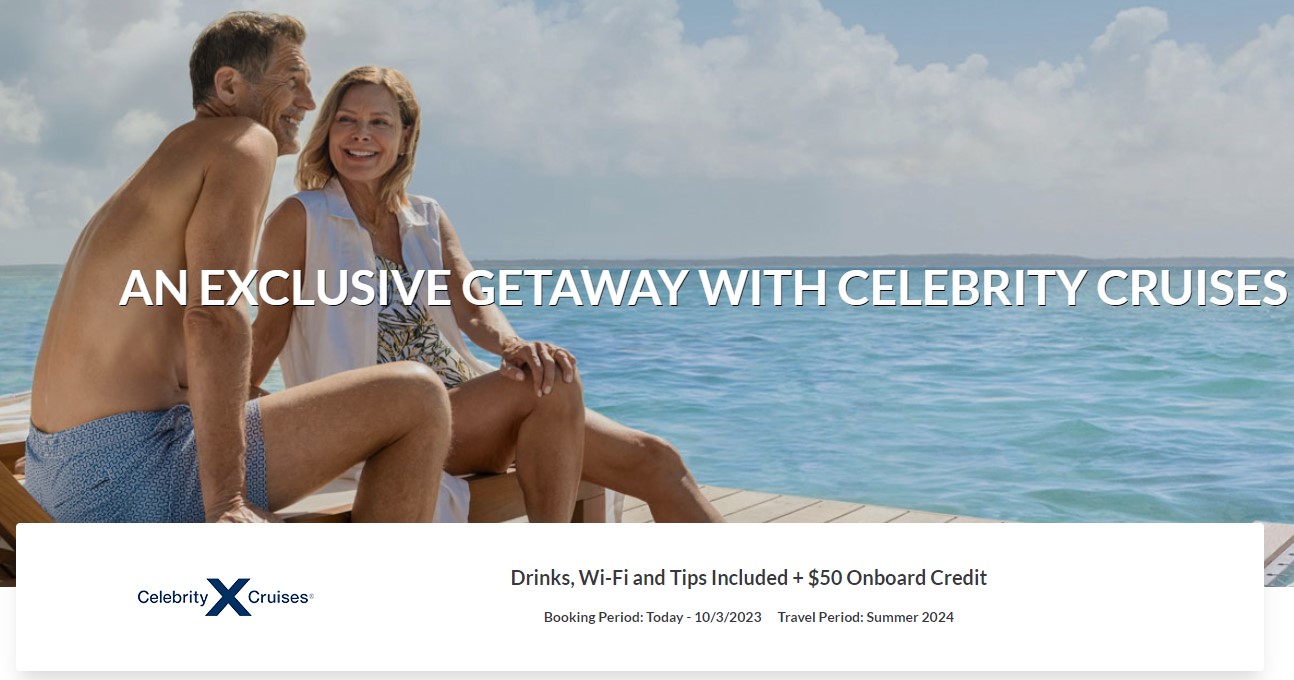 Drinks, Wi-Fi and Tips Included + $50 Onboard Credit
Booking Period: Today –
10/3/2023
Travel Period:
Summer 2024